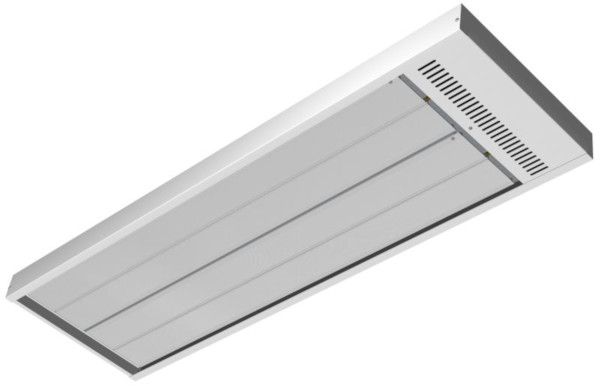 The Frenger ES is an electric radiant heater that will supply gentle, even and comfortable heat in various applications from small stores or bathrooms to large industrial units. The heaters can be used to provide general heating, or to raise the temperature in certain areas (spot heating).
The heat is concentrated in the occupied area, thus minimising energy losses through the stratification of heated air. The system is simple and inexpensive to install and maintenance free.
Frenger ES emits a gentle, pleasant radiant heat (infrablack, long wave), not to be confused with high-temperature shortwave infrared heat. The product is consequently ideal to use for general heating of small or large areas where installation heights are between 2-40m from floor height.
Benefits of Radiant Heating
Possible to maintain 3-6°C lower air temperature than with conventional heating.
Concentrates heat to the occupied zone.
Minimising warm-up times.
Benefits of Frenger ES
No moving parts equates to reduced maintenance costs.
Ceiling mounted unit frees up wall and floor space.
Suitable for mounting between 2-40m from floor level.
Large selection of outputs available.
Splash proof IP44.
If you require any further information, or have a project to discuss, please contact us on 61 2 9006 1147 or sales@frenger.com.au as our technical team are here to assist.